Yep Take my Banner Back to your Site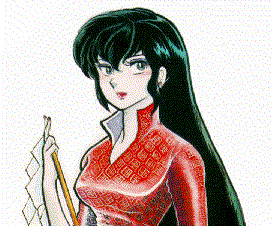 ---
Sakura The Most Beautiful ........Priestess
A Huge Thankyou To Everyone Who visits

Thanks to all those nice people you sent me nice mail and also new stuff, for this site.
Yep a huge thank you to whoever made that midi sample playing in the background.
Hey you wanna see how many times my old Sakura shrine was accessed ?. Well why not visit it at : Sakura's Old Shrine. It is well over 4000 !! at last count.

THE SAKURA SHRINE

Has been given an award by Links 2 Go. Have selected Sakura

Shrine to receive a Links2Go Key Resource award in the Urusei

Yatsura topic!.
---
| | |
| --- | --- |
| | Yes the Sakura Shrine has been translated into Japanese. Check it out here. Translated by k.t.eusebio. |
---
| | | |
| --- | --- | --- |
| | Sakura's Old Shrine | |
Latest count from Sakura's OLD shrine.
So people still visit the old shrine just to see her. Sakura blesses you all. If you cannot see the counter then visit the old site.
visitors
How many visitors has been here since counter last reset.
---
Background
Sakura is a Shintou shrine vestal virgin, Cherry's niece (unlike Cherry, she is quite beautiful), and the Tomobiki high school nurse. She and Cherry work together in dealing with the supernatural, but otherwise she's just as annoyed by Cherry as everyone else is. Sakura was cured by Ataru of her heart problems early in the series...she went to exorcise Ataru and instead exorcised herself!
The Story Behind Her
She was cursed with a whole generations of diseases & general ill health. Which had plagued her until she met Ataru Moroboshi. When she tried to exorcise Ataru, the spirits felt a really unlucky persons presence and left Sakura and went to Ataru instead!!!!!!. So now shes better and works as a nurse at Tomobiki high school. Sakura is SO beautiful that the guys at Tomobiki high school have been known to harm them selves to get some off her attension. She is the best looking character in the Urusei Yatsura Series. (Yeh I know that I have upset some people now !!!)
Due to Lum being in the area Sakura has the ability to eat a Whole lot off food with out putting showing any weight gain.
| | |
| --- | --- |
| Sakura Facts | |
| | |
| Name : | Sakura is "cherry blossom" in Japanese |
| Voice : | Machiko Washio |
| Entrance : | TV story 9 Manga 1.03 (Wide 1.03,Viz 1.03) |
---
Other Great Urusei Yatsura Sites

Yes a shrine dedicated to Ataru Moroboshi.
---
Join the Urusei Yatsura Mailing List
Subscribe to the Urusei Yatsura Mailing List
To subscribe send an e-mail message to
urusei-yatsura-request@panda.com.
The mail should have the following text in the first line:
subscribe urusei-yatsura your-email your-name.
Distributed in a semi-daily digest form only.
---
The Urusei Yatusra Web Ring is created & run by Paladin La De Da
[Next Page] [Previous Page]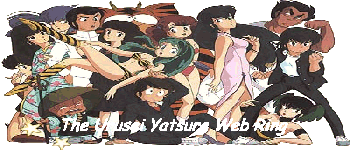 [Next 5 Sites] [Random Site] [List Sites]
---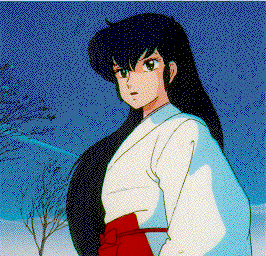 This page was done by the Chipster .last Updated :
23 October 2000
These people / Companies I'd like to thank !!!!!
Credits
Urusei Yatsura (c) copyright 1996 Rumiko Takahasi/Shogakukan, Inc Kitty/Fuji Tv
All the people on the Urusei Yatsura Mailing List !!!!!!!
---
Most of the graphics used are © copyrighted by there respective owners. If this causes any problems then mail me. I will then remove the graphic.