Welcome to the Wendy Ryder Homepage
---
At last a page which is dedicated to just Wendy Ryder (Voiced by Sayo Sato) that Idol singer. Claim to fame staring in Macross II she is the one who showed the emulator Ishtar that singing can be for fun etc not just war. Well it's standard for any Macross series to have an Idol singer since Macross (The original story had "Linn Minmay" as it's Idol singer). So Wendy Ryder is Macross II Idol singer !!. She was designed by that awesome chara designer Haruhiko Mikimoto!. In the English translation she is voiced by Trish Ledoux. Well there have been many Idol singers in macross but Wendy is my favorite !.
---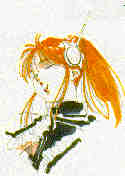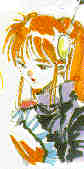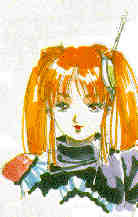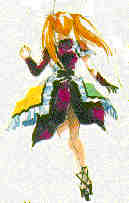 Her two songs that she sang in Macross II are Riding In Your valkyrie and Only Your friend .
Yes I have the translation of her songs. They'll be uploaded soon ok !!.
---
Most of the graphics used are © copyrighted by there respective owners. If this causes any problems then mail me. I will then remove the graphic. © BIG WEST/MACROSS PROJECT TEAM